Buzzability in crowded markets
Resourcedin is a new entrant in a very, very busy market: that of online freelance recruitment solutions and platforms. Think Linkedin, oDesk. To have any chance, you better make sure you have a highly buzzable proposition.
In the case of Resourcedin, this meant looking at their 'Why', to create careerlasersharp focus.In two sessions, we:
Brought dozens of ideas and market opportunities back to one convincing purpose, positioning.
Created very concrete ideas on how to create extremely buzzable experiences around the positioning.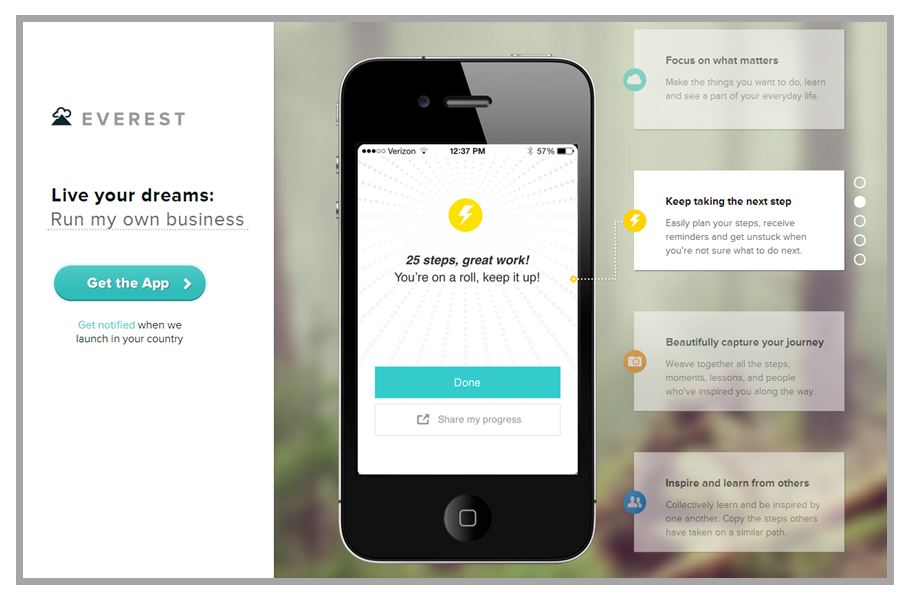 Most freelance platforms focus on matching employers with freelancers on a job to job basis. But what if you start looking at freelancing as the ultimate career option ? Then apps like Everest and Bucketlistly can provide great inspiration: they help users set goals and reach them. Opportunity: use goal-setting/reaching mechanisms to build a (freelance) career !