Chattable Conflicts
Recently, I spoke at the annual conference for Mediators. For those not in the know: mediators embrace the notion of settling conflicts by getting everyone to agree on the outcome in a mediated process. Instead of two parties both trying to get the meanest lawyer who will leave the opposing party stripped bare to the bone on the floor. In our 'dog eat dog' world, mediation is still a pretty buzzable approach.
For those interested, flick through the Slideshare presentation.
To top it off, a short clip of me working the crowd ; )
I'd like to highlight a few examples of buzzability in this industry that I found most inspiring. Key challenge: how do you turn a taboo and/or non-topic such as conflicts into something inspiring, buzzable ?
Postponed Loveletters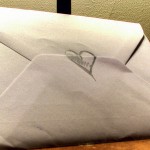 Chinese authorities are concerned with divorce rates. To combat rising breakups, they introduced a new concept with the Chinese Mail. Newlyweds are invited to write a loveletter to eachother. The postal services will then deliver these after 7 years. Pauze. Fantastic. Some cynics argued that in some cases this would be too late. They might have a point. You could create an online version that can be brought to the couple's attention by friends as the need arises (fights, breakups). (source: Springwise Access)
The Happy Divorce Newspaper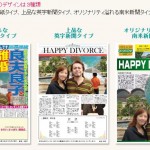 Easily my favourite example of my presentation. After people get a divorce, this service sends out a custom newspaper about the news to the circle of friends and relatives. What I love about this is its integrated approach. First, it helps reduce the taboo. It functions as a conversation starter, one of the secret weapons of word of mouth. Second, it creates one story so that people are not creating their own (destructive) version. But more importantly, by turning it into a story it helps the couple look at the bright side of their divorce (there is a reason why we did this) and make that a buzzable story, which should help to turn all the negativity in a more positive light.