The art of the Pivot: 19 Lean Startups in Amsterdam
Last weekend I attended Lean Startup Machine as a mentor and judge. It was by far one of the most inspiring events in a long time. The key reason ? It opened my eyes to a public secret about failure & success among startups: that entrepreneurs push their solutions without validating their customer's problems first.
Equally important: LSM helps you do this in 3 days. First you validate your customers actually have a problem worth fixing. Then you test the attractiveness of your solution. Finally, you validate that your solution would make them really happy. Ordinary entrepreneurs spend years doing this, if they ever figure it out. Want to know more ? Check out this great video about the Experiment Board. With great thanks to the inspiring team at Aim for the Moon, who helped organize everything. Don't forget to check out the cool video impression of the event at the end of this blog, made by Amstelworks.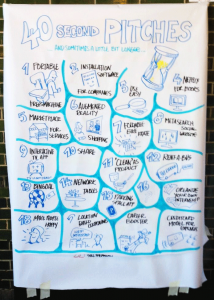 'Nough said about the method. How about them concepts ? Bet you want to know who is going to be the Airbnb of Bicycles or the Spotify of Porn, right ? Well, I can't guarantee that you will find the next IPO's among the list below. But I am sure you will find great inspiration. Realize most of these concepts (click to enlarge the visual and see how the concepts started before pivoting many, many times) were created by teams that were formed in 15 minutes.  Enjoy.
Dominium On Demand Offers. This team validated their base problem quickly: a lot of people get special offers about the wrong products at the wrong time. So these guys came up with a concierge service that makes sure you get special offers for the product you want when you want it. On Demand. This team won. Not because they had the most innovative idea (admitted: many, many companies are active in this space) but because they learned the most, followed the process with the greatest discipline. And that is a great guarantee that they will eventually create a service that would kick the shit out of competing, sexier solutions.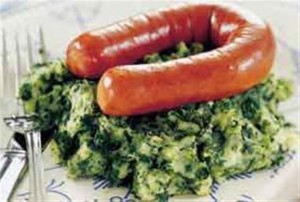 Dine with the Dutch. This team started life as Ticker, an app that helped find your friends. And pivoted towards my personal favourite and 3rd prize winner: let expats/tourists dine at a real Dutch home. Especially relevant in this country since expats – after a beer or two – will tell you that everything is great about this country except you're never invited spontaneously to a Dutchman's home. We suck at being hospitable. These guys came up with a solution to match expats wanting to eat at a local's home with Dutchies willing to open their doors and cook some stamppot. The team validated expat demand for this but had little time to check the Dutch side. However, I give them the benefit of the doubt: a) I would do it. b) we're in the sharing economy c) the Dutch love showing off their (supposedly) great English skills and d) they would earn money ; ) Can't wait for this to go live !
Studeaal ended up with a Grouponishy app that offers special deals for students in small, specialized shops. But it started as a location-based app drawing people away from supermarkets to small local shops using special promotions. Turned out they had to specify their target group to students. Th lack of initial reactions indicated these might b too lazy to get out of bed to save a buck. Maybe if there is more of an experience like the tweeting bakeries ?
Booked. Great name. Started as a Spotify for studybooks but pivoted after discovering students were not ready for digital reading yet (!). The problem of expensive study books validated, ended as a book-renting service that lets you rent the books for a period of time. Or maybe they ended with a Blendle for studybooks with the option to print. Well, if they can make any of these two work they could make a lot of students happy.
HappyDeal. Very brave, fun team. Started with a mission to make people happier, no solution in mind at the start. Tried to validate a stress problem for professionals not happy with work. Turned out they might have a stress problem but did not want to talk about it, making it harder to validate. So the Team thought about addressing the Taboo of talking about work-related stress and unhappiness.
I suggested (illegally, you're not supposed to do this as a mentor) a service that let's you talk to a boss, not your boss. But they were wise enough not to follow this. So what do you do when unhappy people don't want help or talk about it ? You get the people involved that do want to do something about it: their friends. Brilliant. After great unhappiness (very fitting) in the first phase, the team ended on a high with their HappyDeal for friends, as the video above shows. Runner-up for the best Team. Congrats.
ForPlay. Just love that name, extra points ; ) These guys got an honourable mention (we were out of prizes) for an app that allows interaction between friends during a football match, about that match. From betting who will score when to auctioning a date with one of the football player's wives (just kidding. Or not ?). It adds an extra layer of social interaction. Initial problem: matches are boring and require spicing up. Second hypothesis: fans cannot find a friend to watch the match with. Slightly different but validated problem: it's difficult to interact with buddies during match using various apps, devices. So let's fix that with a new app !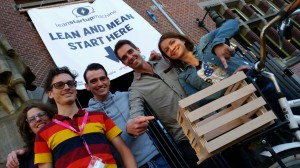 Cr(e)ate. The foldable bike crate was one of the concepts that was already pretty much defined when entering LSM weekend. I believe all teams with pre-existing ideas demonstrated why the Experiment Board is so powerful: they all had difficulty being openminded about their precious idea. Initially, this team found the problem – you can't easily park a bike with crate – invalidated after interviews. After a few pivots they decided to skip some corners are just try to sell the prototype. And it worked ! Now they just need to figure out which problems it solves ; )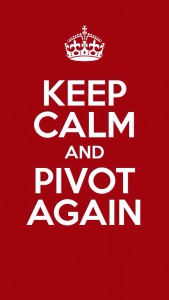 24 hours. The Dutch have the best DJ's so you can expect a cool concept around Dance. Initially, the Team thought their target audience was looking for more democratic lineups. Sort of like Picatic meets Live on Demand. But it turned out people trusted the event organizers to come up with great lineups. But a new problem surfaced: events are getting massive. Hence the pivot: access smaller, exclusive events via social. If you join you can invite others. Closed after 24 hours !

Parkswap had a simple, great solution before testing the crowd: the Airbnb of parking spaces. But either the team hit on the wrong interviewees (Nah, I got my car parked, right ?!), nobody ever has parking problems (yeah right, this is Amsterdam !) or they blew the initial experiment by asking the wrong questions (would you mind making us rich by solving your parking problem ? Dutch people don't like others being more successful). But then they took revenge with a nastily smart idea: rent a parking permit from locals. I foresee some legal obstacles but these are to be conquered !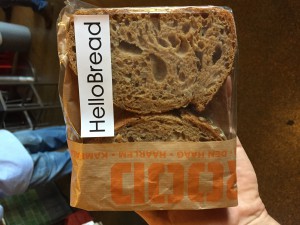 HelloBread was one of my favourites. Launched by some of the LSM organizers, they were keen to set an example. And they did. Nice concept: an envelope with fresh bread in Yuppies' mailboxes at 6:30 am, sourced from local bakeries. I was sceptical about the problem: would many people really pay for the service ? With a prototype in hand, they managed to get a lot of subscribers. Given they were part of the organization, I felt free to suggest all kinds of 'improvements' to the concept such as the integration with Blendle (headlines printed on the inside of the packaging with QR codes). They must have incorporated these just to be polite or they are simply not to be trusted. Either way, I never got the 15% equity stake in the company promised to me. By blowing their presentation (deliberately ?) they compensated for their organizers headstart and did not make it to the top 3. But they'll be further testing the concept this week !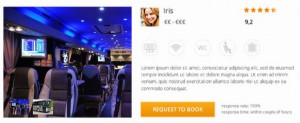 Rent a Bus wants to target the huge touring car industry. Intransparent, inconvenient. But the initial hypothesis – event organizers find the searching and comparing cumbersome – was invalidated. They ended with a promising new angle: enrich the market with reviews and rich content (photos) to facilitate better matchmaking. Their business case shows an annual 1,5 million euro profit. To be validated ; )
Candycrush is an intrapreneurial team from a game developer trying out new concepts for their business. Before the pivot, the team assumed players of Candycrush would be getting bored after playing for a few weeks/months. After discovering longtime CandyCrush players were still solidly hooked and satisfied with the game, they got a hit on their next solution: offer discounts from favoured brands when reaching new levels. Although technically challenging (at least, that's what experts told me), an interesting mashup.
The Lean Accountant started life as a CFO that hated expense reports. This productive team probably held the pivoting record of the weekend after discovering that neither employees nor the Finance people saw great problems in the expense system. Their relentless interviewing helped them discover a promising nugget: accountants fear that automation is taking away their jobs. So the Team took a surprising, smart turn: why not offer the Lean methodology through training/workshops to accountants so they can pivot their propositions ! To be continued…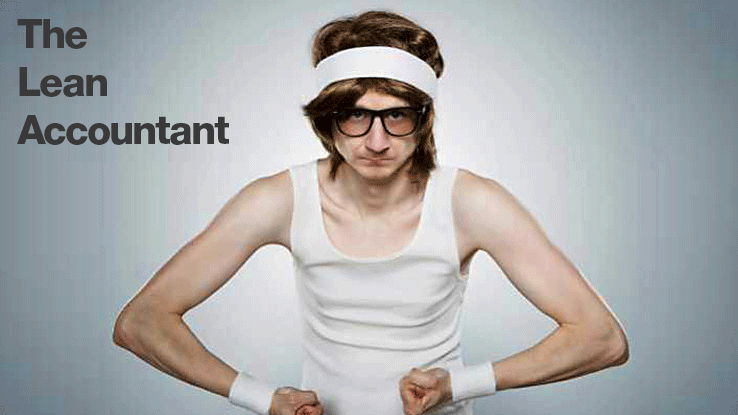 The AppSocial Team held the belief that small app developers will never get a decent position in the app charts given the marketing power of large app houses. So why not help them with smart market insights so they can create apps that will find the sweetspot ? The lack of positive reactions revealed a disconnect. Switch to the app users: would knowing more about their friends' favourite apps make it easier to buy/download the right apps ? 70% said yes. Next hurdle: build the b*tch !
CareerBooster wanted to help people change jobs. But after several interviews they found only starters saw this as a problem. What to offer ? A personal coach for 99 euro per hour ? Nah. A free online seminar (with coach afterwards)  ? No clicks. The question remains: a botched experiment or barking up the wrong tree ?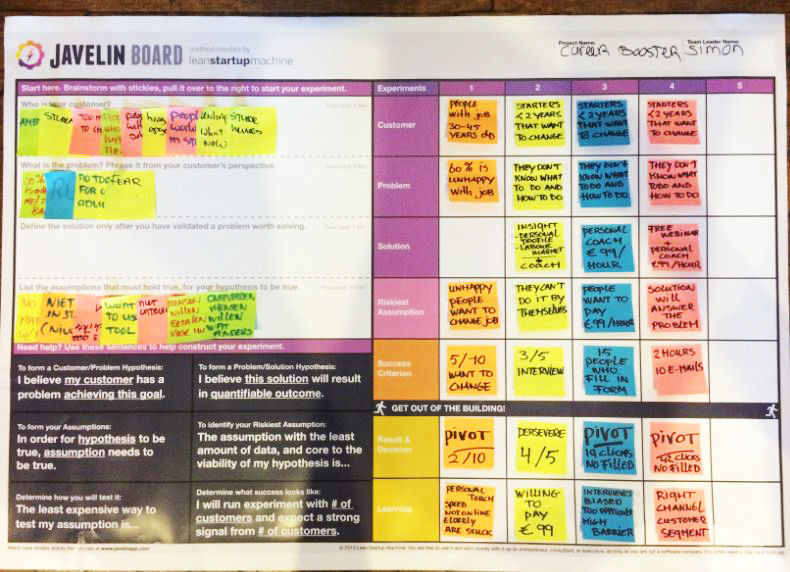 First Step to Greatness (epic name, might not work in Calvinistic Holland but surely in the US ?) wants to fix the internship market. Intransparent, leading to lots of suboptimal matches. And yes, they turned out to be right but not with the broad segment of 'anyone having to do an internship'. After pivoting to higher-educated youngsters, they offered finding an internship with a guaranteed match for 150 euro. Or your money back. Or 6 months of your life ; )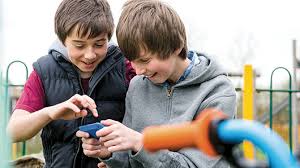 Poki was another game concept, taken from a gaming company's product development inventory. Problem definition: you can't play your favourite games on your mobile's browser. Pivot (hold on to your hat): we make sure you will never be surprised by a 40 euro bill for apps your kids downloaded on your phone. How ? By building a kids-appropriate game platform via a subscription model. And: accessible via a mobile's browser (some parts never die). The Team faced some challenges when they wanted to talk to kids as their target audience and parents treated them like drug dealers. But perseverance (and talking to the parents) got them to discover the real opportunity !
Storage XXL starts out as the Airbnb of storage space but quickly makes its ideal segment more specific: people offering/needing 25m2+. Apparently, professional players do not even offer this or at outrageous prices. But is there real demand ? The team hits buyers and sellers on marktplaats, Holland's Ebay. First it's really slow. Then I personally witness them chatting to a seller and buyer of 50m2 storage space within 5 minutes with a 50 euro/month positive pricing difference. How's that for a validation: two phonecalls to make 50 euro/month ? Let's scale !!!
123 Energiezuinig started with a software solution for helping installation companies save energy in houses. It turns out that after several pivots, helping home-owners to save energy is not an easy feat. Yes, they find it challenging to maneuver the various solutions that might help you do so. But they appear not sufficiently motivated to do something about it. The Team concluded with a simple setup: get a free energy-saving advice and then find your installation expert. No validation yet. What could push it forward ? Target only people with humongous energy bills (me) ? Add a crossover of any of these energy-saving apps ?
May these ideas inspire you. Let me know if you want to be hooked up with these entrepreneurs or with LSM itself. I believe Lean Startup Machine as a methodology is as buzzable as these concepts. Personally, I started on a serious validation track for a new business I am starting.
Stay Lean.
P.s. for more photos, go here... For tweets, check #lsmamsterdam !